TV Worth Watching is a new series highlighting my favorite television viewing. I am a big fan of UK television, so you are sure to see many UK shows and movies featured here. — Douglas
TV Worth Watching: Foyle's War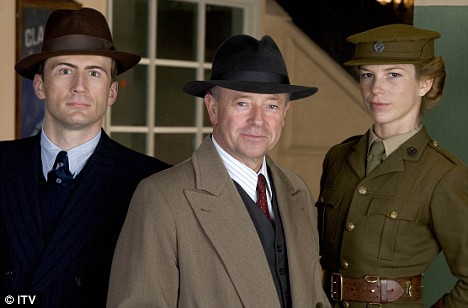 "Foyle's War

Combining uncompromising historical accuracy with compelling mysteries, this acclaimed PBS series continues with three feature-length episodes. Michael Kitchen (Out of Africa) stars as DCS Christopher Foyle, investigating wartime crimes in an English coastal town. With the end of World War II slowly but inevitably approaching, Foyle and his fellow citizens learn the price of victory and face a peace that will transform their lives in unexpected ways.
Now in it's 8th series (the latest not yet shown here in the US), Foyle's War is an excellent series and we have watched since the very beginning. The concept of trying to go about normal police operation during war time bring a unique viewpoint to the show. Michael Kitchen is perfect as DCS Foyle — low key, but relentless in his pursuit of the truth and his own morals. You will see many of your favorite UK actors in these episodes including a pre-Doctor Who David Tennant and others.
The series is well-written, with intricate story lines and the acting is subtle and realistic, You begin to feel quite deeply for Foyle, his female drive, Sam and Millner, his sergeant — wounded in the war, but still making a large difference on the home front.
Each series spans a time during World War II, each with their unique challenges. Early on there is the threat of invasion to consider. Later series bring the fears of The Blitz and finally the coming end to the war.
More information on Foyle's War:
Where to watch:
Previously on TV Worth Watching…