DON'T prune your climb-
ing roses too drastically,
so that — like children perpet-
ually controlled and punished
— they lose all charm and
individuality.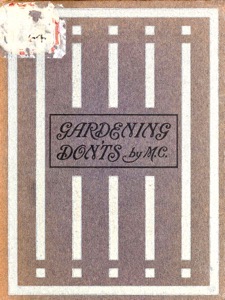 Read and Download the entire book from Archive.org
---
* A portion of each sale from Amazon.com directly supports our blogs
** Many of these books may be available from your local library. Check it out!