From Gardening Don'ts (1913) by M.C. 31
DON'T be narrow-minded.
Give your neighbour
a bit of that rare plant he
covets, even if there lurks
a tiny hope
that it won't flourish quite as
well as it has done with you!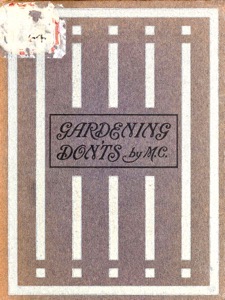 Read and Download the entire book from Archive.org
---
* A portion of each sale from Amazon.com directly supports our blogs
** Many of these books may be available from your local library. Check it out!
Comments are closed.