DON'T force a rock gar-
den into your scheme,
or include it, unless, in the
place you have chosen Nature
could conceivably, even in her
most eccentric mood, have
here flung down a heap of
heterogeneous stones !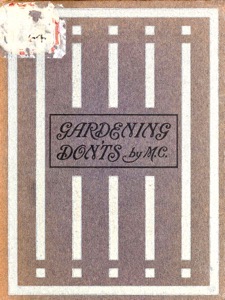 Read and Download the entire book from Archive.org
---
* A portion of each sale from Amazon.com directly supports our blogs
** Many of these books may be available from your local library. Check it out!