DON'T forget the value
of a background for
your flowers. How lovely is
a grass bowling green, with
a little brick wall surrounding
it on three sides, at the foot
of which are daffodils and
scillas and their successors ;
while from the top of the wall
rock plants tumble : arabis
and aubretias, and, later, rock
roses, lythospermums, ver-
onica, and endless others.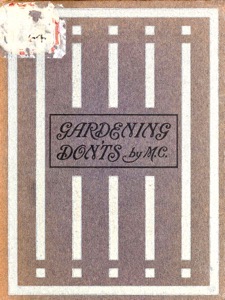 Read and Download the entire book from Archive.org
---
* A portion of each sale from Amazon.com directly supports our blogs
** Many of these books may be available from your local library. Check it out!