DON'T try to make a
daffodil hedge. They
look so miserable standing
stiffly like soldiers ' at atten-
tion,' instead of scattered
about in happy groups.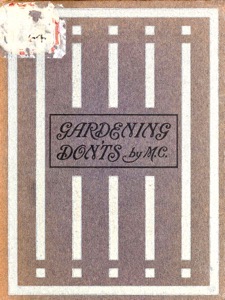 Read and Download the entire book from Archive.org
---
* A portion of each sale from Amazon.com directly supports our blogs
** Many of these books may be available from your local library. Check it out!