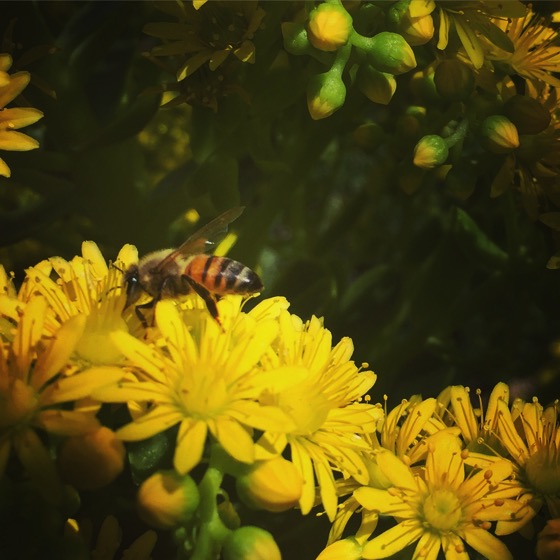 The neighbor's Aeonium flowers are in full bloom and yesterday, as I walked by, they were covered in honeybees. So much so It was difficult to take a picture without a honeybee somewhere in the frame.
Follow A Gardener's Notebook on Facebook
---
Learn more about gardening in these books from Amazon.com
* A portion of each sale from Amazon.com directly supports our blogs
** Many of these books may be available from your local library. Check it out!