Y for Yucca via Crafty Gardener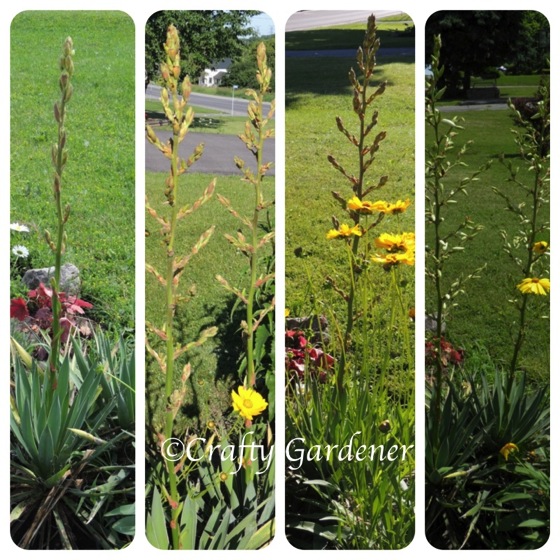 Yucca or Adam's Needle is a gorgeous, tall perennial, ornamental plant for the garden. It is classified as an evergreen shrub that doesn't shed its needles and it doesn't have a trunk. It likes dry and sandy soil conditions.
A friend gave me 3 yucca plants in the summer of 2012. Two were planted in the front diamond garden and one in the partly shady front garden. They survived all the snow cover this winter and the leaves were quite hairy at the beginning of the season. Another Linda, of woke up, got out of bed fame, told me that hairy leaves were a good sign the plant would bloom this year. And she was right, but don't tell her I said so!
---
"Noted" items are particularly good finds from my daily reading which I share via all my social media accounts.