Great Design Plant: Blackfoot Daisy for Prettier Dry Ground from Houzz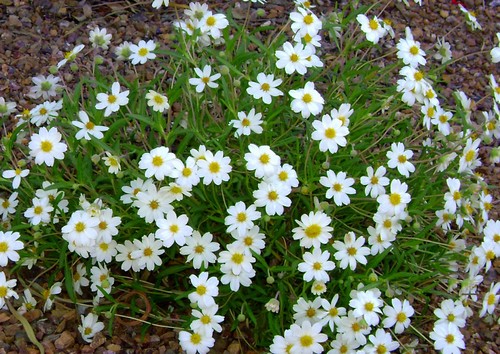 Daisies will brighten up any landscape, and blackfoot daisy is no exception. Despite its fragile appearance, this low-growing perennial flourishes with little water in areas that experience bitter-cold winters, while also thriving in hot, dry desert summers. In fact, the only problem this tough ground cover is susceptible to is overwatering. Masses of white daisy-like flowers cover it once warm temperatures arrive. While short-lived, blackfoot daisy often reseeds itself, making replacement easy.
---
"Noted" items are particularly good finds from my daily reading which I share via all my social media accounts.