Video: Container Garden Update 35: Planting gathered grass seeds, tree seeds and repotting a pine seedling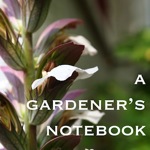 I plant grass seeds and tree seeds gathered from the neighborhood and pot up my pine seedling into a larger pot so it can grow freely for the next several years.
Can't see the video above? Watch "Container Garden Update 35" on YouTube
Watch the "Container Vegetable Garden" Playlist for all related videos
Please like this video and/or subscribe to my channel on YouTube. Your LIKES directly effect how many others will see this video.
Video shot with Canon VIXIA HF R400 HD
Music: "Whiskey on the Mississippi" Kevin MacLeod (incompetech.com)  – Licensed under Creative Commons: By Attribution 3.0
Podcast: Play in new window | Download
Subscribe: RSS
Comments are closed.