Podcast: Play in new window | Download (Duration: 3:24 — 48.0MB) | Embed
Subscribe: Apple Podcasts | RSS
Getting the most out of your Pinterest feed, without burying yourself in a lot of unwanted information, means following Pinterest Boards, not people. It would be rare for you to like everything that someone pins, but by selecting the appropriate topic boards on Pinterest, you can get just the information you want from each person you follow.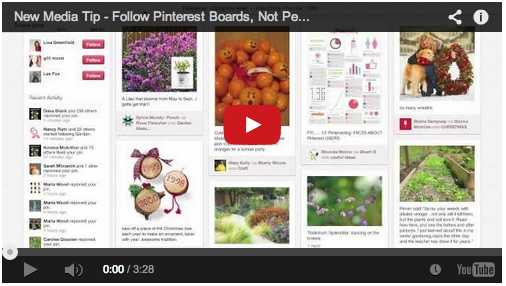 Can't see the video above? Watch "New Media Tip – Pinterest: Follow Boards, Not People" on YouTube 
Social Media Self Preservation is available as an Amazon Kindle book, readable on any computer system or smartphone using the FREE Kindle Reader software.
For more New Media Information, visit Careers in New Media and New Media Interchange at the following sites: