Posts Tagged 'Chicken'
March 16th, 2018
Comments off
Categories:
Art-Architecture, California, Food, Friends and Family, Garden, LA, Los Angeles, Photos-Photography
Animals, Chicken, eggs, garden, Home, la, losangeles
Hearty Chicken Soup for my sick wife
Rosanne is down with a cold, so nothing like a good hot bowl of chicken soup to provide a little comfort. I usually ad lib my soups, so this one has the typical onion, carrot, celery and left over chicken, but I also added mini past shells, a little potato, kale from our own garden and a can of chickpeas. It ended up being very tasty — and hearty — if I do say so myself. 
Categories:
Art-Architecture, Cooking, Food, Photos-Photography
Chicken, cook, cooking, food, hearty, homemade, instagram, photography, Soup
October 5th, 2016
Comments off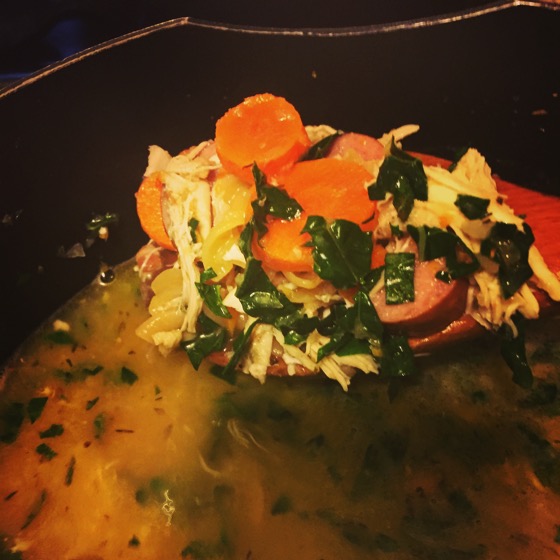 Create your own amazing soups using these books from Amazon.com
* A portion of each sale from Amazon.com directly supports our blogs
** Many of these books may be available from your local library. Check it out!