No matter if you are just keeping up with friends, sharing interesting finds from the Internet, or building a business, keeping a mailing list (and a newsletter) is one of the best ways to keep in touch. – Douglas
Please, for goodness' sake, start a mailing list – Austin Kleon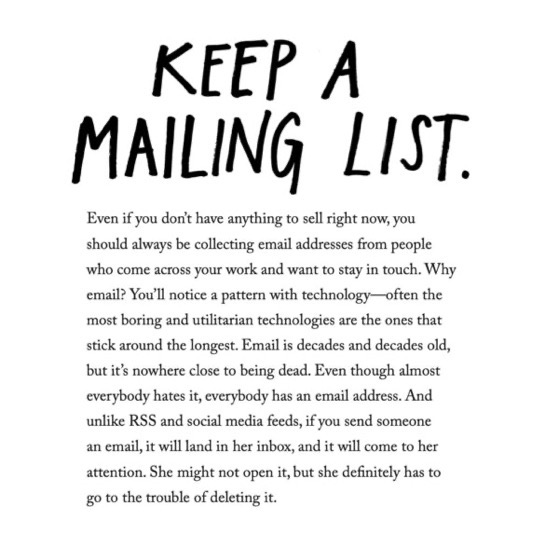 It is 2022 and I am still frustrated every week that somehow my favorite artists and writers don't have a simple mailing list I can subscribe to so I can know when they have a new book, article, show, etc.

Here I am, a fan who wants to read/see every single thing you put out… and you don't have a freaking mailing list!

START A MAILING LIST, Y'ALL.

It doesn't matter what platform it's on. You don't need to commit to a regular newsletter. Just put a box on your website that people who want to hear from you can type their email into. When you have a new thing, send it to your list.
Read Please, for goodness' sake, start a mailing list – Austin Kleon