What might you find in these old cookbooks? What special recipes have been handed down to you? Share in the Comments!
Historical Cooking Books – 103 in a series – The gentleman's table guide and table companion to the art of dining & drinking, with table habits and curious dishes of the various nations, &c., &c., with practical recipes for wine cups, American drinks, punches, cordials, récherché bills of fare, with service of wines, &c (1873)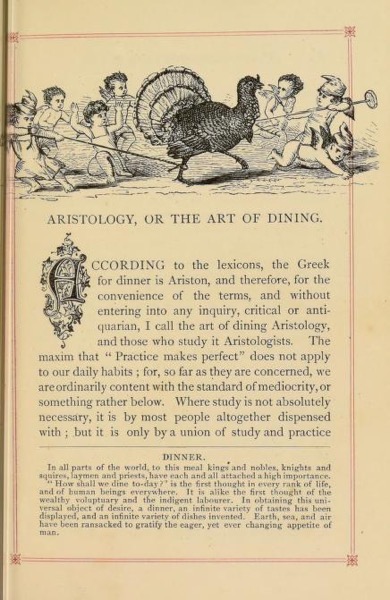 Available in PDF, Text, JPG formats, and more
 

PREFACE,

THE THIRD EDITION OF THIS BOOK CONTAINS ADDITIONAL MATTER, WITH NOTES COLLECTED BY THE AUTHOR,

It was, it seems to me, a bright idea to place Bacchus and Minerva together at Table, to prevent the one from turning libertine, and the other from airing herself as a pedant. Joseph de Maistre.

LONG preface to such a volume as the present would be a sort of impertinence, and yet to pubhsh it Avithout some introduction would be like serving a dinner without a menu; and, even when the repast is a la Basse, the guest expects some in- formation of the wines and dishes of which it is to be composed. I have not, how- ever, given a long account of the various details ; a brief but clear reference, with distinct instructions, alone seemed to be required. During considerable experience i in the service of various festivities to persons occupying distinguished positions in society, i I have been frequently reminded of the necessity for some such simple book as that which I now seek to supply.
---
Get these aprons for your cooking adventures.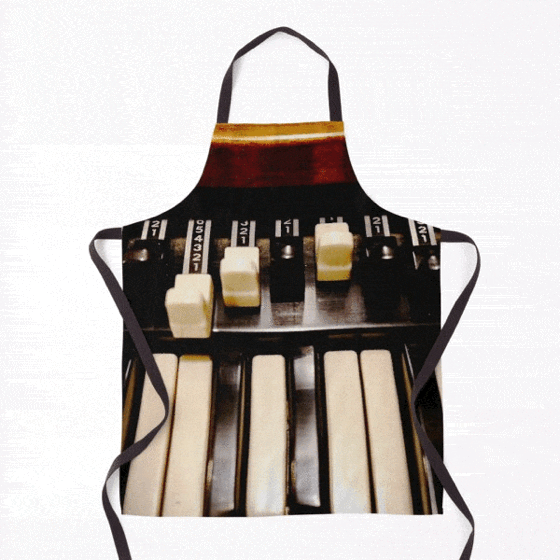 ---
* A portion of each sale from Amazon.com directly supports our blogs
** Many of these books may be available from your local library. Check it out!