What might you find in these old cookbooks? What special recipes have been handed down to you? Share in the Comments!
Historical Cooking Books – 100 in a series – The Thursday afternoon cooking club's cook book (1922)
Available in PDF, Text, JPG formats, and more
The Thursday Afternoon Cooking Club of Wichita, Kansas, was organized in the Fall of 1891, by Mrs. E. R. Spangler, who was the first President. It has held a unique place among women's clubs in the West, and has received many high compliments from our Eastern guests, as being the only club composed exclusively of practical housekeepers, organized solely for the exchange of ideas in the art of cooking and domestic science. The membership is limited to twenty five, and must stand for the higher and better things in life.
---
Get these aprons for your cooking adventures.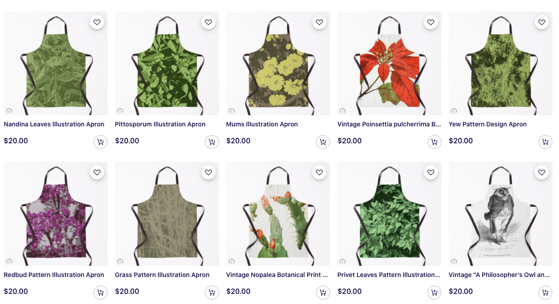 ---
* A portion of each sale from Amazon.com directly supports our blogs
** Many of these books may be available from your local library. Check it out!