What might you find in these old cookbooks? What special recipes have been handed down to you? Share in the Comments!
Historical Cooking Books – 93 in a series – Maple recipes by Québec Department of Agriculture. Maple Products Division (19??)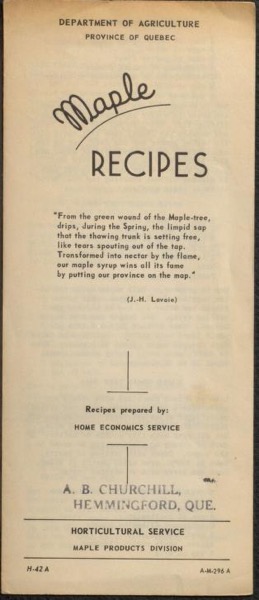 Available in PDF, Text, JPG formats, and more
MAPLE SYRUP TART (PIE)

1 cup of maple syrup
1/2 cup of boiling water
3 tablespoons of corn-starch
3 tablespoons of cold water
1 tablespoon of butter
Nuts
Pastry

How to prepare.- Boil maple syrup and wa¬ ter together for 5 minutes. Mix corn-starch and water and use to thicken the boiling syrup. Add butter and beat until melted. Pour mixture into a 8 inch pie plate lined with pastry. Sprinkle to taste with chopped nuts. Cover with pastry. Bake in 400°F. oven until pie is golden brown, about 30 to 40 minutes.
---
Get these aprons for your cooking adventures.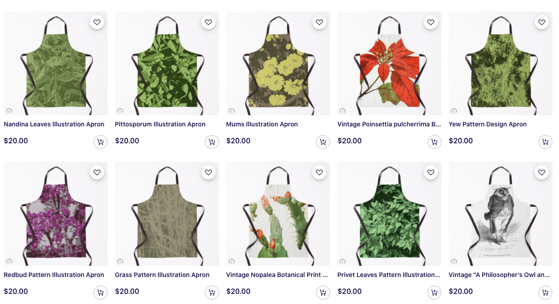 ---
* A portion of each sale from Amazon.com directly supports our blogs
** Many of these books may be available from your local library. Check it out!