The Internet Archive Is Digitizing & Preserving Over 100,000 Vinyl Records: Hear 750 Full Albums Now via Open Culture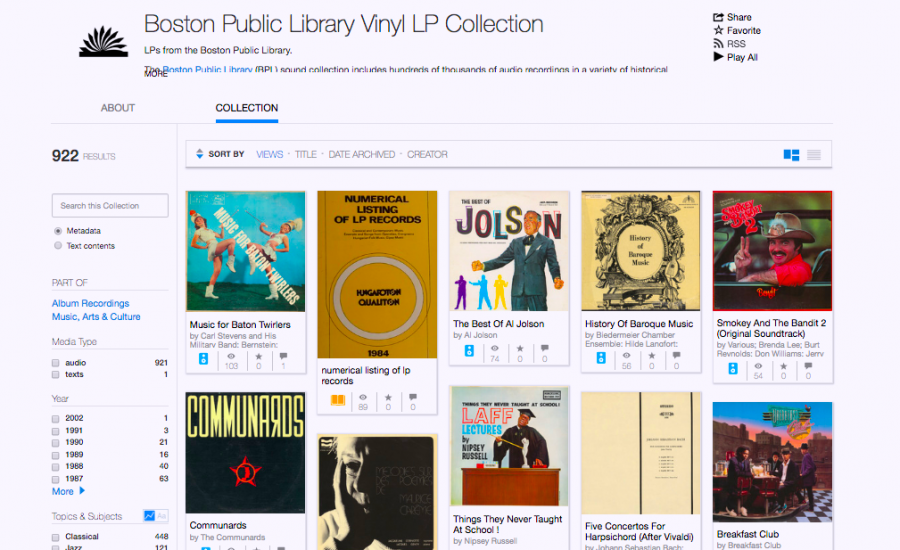 There seems to be widespread agreement—something special was lost in the rushed-to-market move from physical media to digital streaming. We have come to admit that some older musical technologies cannot be improved upon. Musicians, producers, engineers spend thousands to replicate the sound of older analog recording technology, with all its quirky, inconsistent operation. And fans buy record players and vinyl records in surprisingly increasing numbers to hear the warm and fuzzy character of their sound.

Neil Young, who has relentlessly criticized every aspect of digital recording, has dismissed the resurgence of the LP as a "fashion statement" given that most new albums released on vinyl are digital masters. But buyers come to vinyl with a range of expectations, writes Ari Herstand at Digital Music News: "Vinyl is an entire experience. Wonderfully tactile…. When we stare at our screens for the majority of our days, it's nice to look at art that doesn't glow and isn't the size of my hand." Vinyl can feel and look as good as it sounds (when properly engineered).