While we are all stuck at home, we might as well learn something. Check out these amazing Audubon bird painting then get outside yourself. — Douglas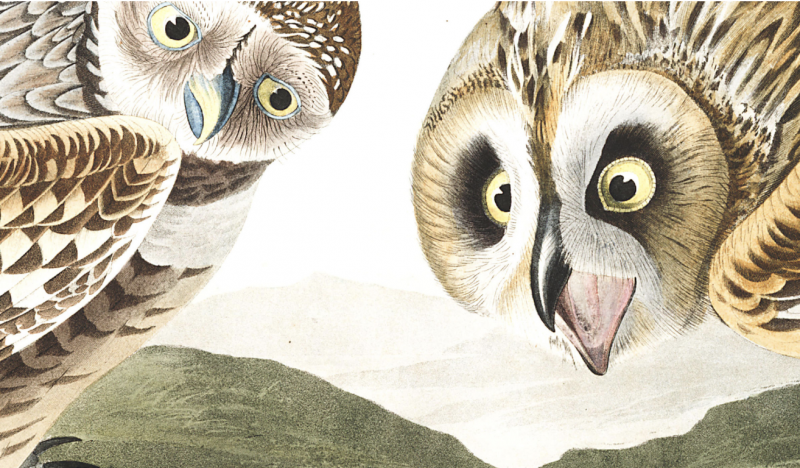 In our experience, bird lovers fall into two general categories:
Keenly observant cataloguers like John James Audubon …
And those of us who cannot resist assigning anthropomorphic personalities and behaviors to the 435 stars of Audubon's The Birds of America, a stunning collection of prints from life-size watercolors he produced between 1827 and 1838.
Our suspicions have little to do with biology, but rather, a certain zestiness of expression, an overemphatic beak, a droll gleam in the eye.
The Audubon Society's newly redesigned website abounds with treasure for those in either camp:
Free high res downloads of all 435 plates.
Mp3s of each specimen's call.
And vintage commentary that effectively splits the difference between science and the unintentionally humorous locutions of another age.