What would your sculpture look like? Share in the comments!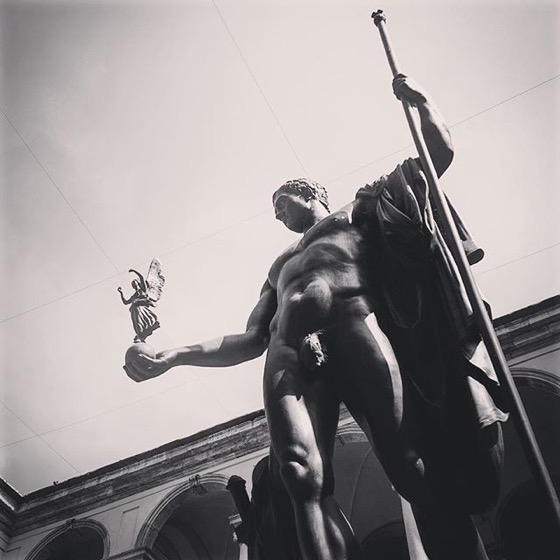 Napoleon as a Greek god, Pinacoteca di Brera, Milano, Italia
Kind of a grand sculpture, don't you think? But then Napoleon was known for an extremely large ego, so perhaps this explains it. 
Quite a dramatic centerpiece to the museum which also hosts the Accademia di Belle Arti (School of Fine Arts)
We passed through on our way to the Reunification museum and the Botanic Gardens seen in earlier pictures. 
  and Follow
Join me on Douglas E. Welch Photography on Facebook
---
Learn more about black and white photography
Learn more about Milan
* A portion of each sale from Amazon.com directly supports our blogs
** Many of these books may be available from your local library. Check it out!
† Available from the LA Public Library