Arco della Pace at Sunset via Instagram
Do you prefer black and white, color photos or both? Share in the comments!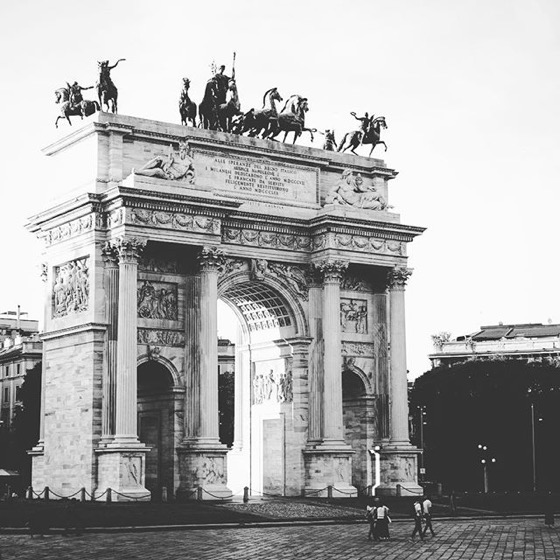 Milano, Italia
We were walking through Parco Sempione on our way to dinner and caught the Arch of Piece in the late afternoon light. This is the front of the monument, facing away from the sunset, but it takes on a unique character in black and white. The details stand out quite nicely. 
  and Follow
Join me on Douglas E. Welch Photography on Facebook
---
Learn more about black and white photography
Learn more about Milan
* A portion of each sale from Amazon.com directly supports our blogs
** Many of these books may be available from your local library. Check it out!
† Available from the LA Public Library
Categories:
Art-Architecture, Home, Italy-Sicily, Photos-Photography, Travel, UK/Europe
architecture, art, blackandwhite, blackandwhitephotography, bnwmaster, bnw_captures, bnw_drama, bnw_legit, gf_bnw, instagram, italia, Italy, milan, milano, monument, napoleon, photography, sunset, travel