Mashing up media is one great way to create something new in the world and I am all for it. These Instagram versions of literary classics is just one way to mix things up and use new technology to deliver — still relevant — text in an interesting fashion. — Douglas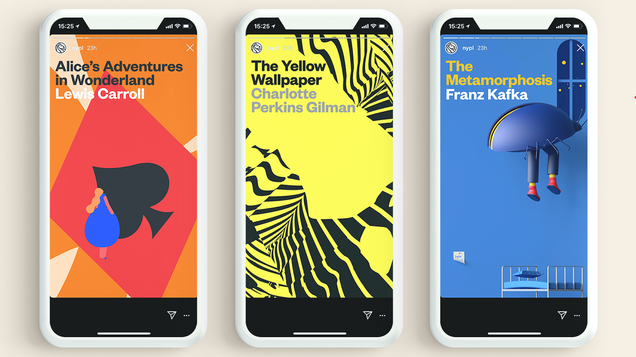 Gizmodo has advocated for libraries as an excellent means of logging off, because a library is a service that lets you "stream" films, music, magazines, books, and all other kinds of media for free.

But now one of the world's greatest libraries is trying to enrich the social media experience. The New York Public Library just released the first of its InstaNovel series on Instagram Stories. NYPL followers can watch-read the first part ofAlice in Wonderland by Lewis Carroll on the app. The feature shows the full text of the book, but also includes illustrations by designer Magoz, and animated pages that capture the liveliness of Carroll's creative page formatting. As anyone who's used Facebook's Snapchat clone could assume, lifting a finger from the screen turns the page.