Cooper's Hawk (Accipiter cooperii): Back Again – 4 in a series from My Word
Cooper's Hawk (Accipiter cooperii): Back Again – 4 in a series from My Word
This Cooper's Hawk (Accipiter cooperii) returned to the garden again, so I'll be sharing a series of video clips of its behaviors for those interested in raptors.
In this video, a squirrel and Cooper's Hawk seem unperturbed by each other's presence.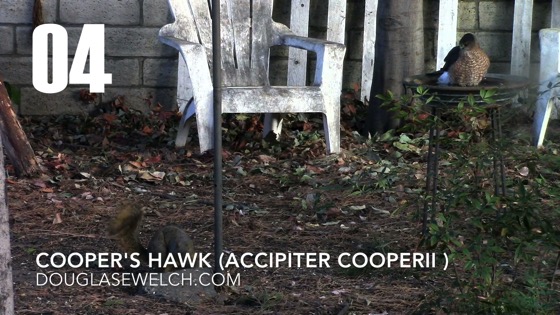 More information on Cooper's Hawk (Accipiter cooper):
 Learn more about Cooper's Hawks
* A portion of each sale from Amazon.com directly supports our blogs
** Many of these books may be available from your local library. Check it out!