TV Worth Watching: Linotype: Revolutionizing Printing and Society – A Documentary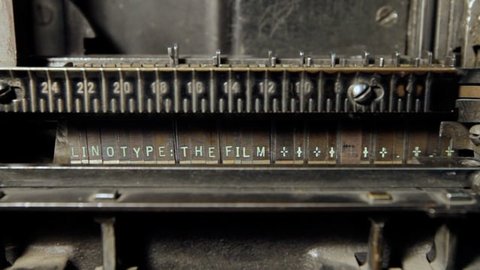 An amazingly interesting piece of history. Linotype machines changed every part of the modern publishing world, but they were eventually supplanted by photographic and computerized typesetting methods. There is something visceral about the physical nature of these machines — turning keyboard input into hot metal type with real molten lead.
Yes, this is perhaps a bit geeky for the average viewer, but I love stories about technology and history and Linotype is certainly one of the most important pieces of technology ever to appear.
I watched Linotype using the free Kanopy service via my local library. You may be able to do that, too. Their website and apps are well produced and function well, including Chromecast and Airplay support for viewing on your TV.
Learn more about Linotype
* A portion of each sale from Amazon.com directly supports our blogs
** Many of these books may be available from your local library. Check it out!
† Available from the LA Public Library