On YouTube: Jammy Rice Pudding Recipe | Now Cook It from SortedFood
Rosanne loves rice passing, but I am not the biggest fan. Still, this recipe looks delicious and easy so it might just push me over the edge into making our own batch at home. The addition of the jam makes it even better. — Douglas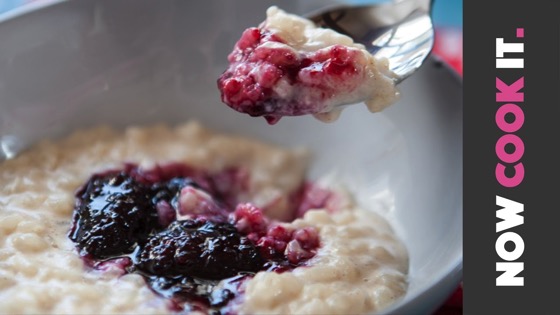 This is the best rice pudding recipe ever thanks to the homemade blackberry jam you make to go alongside it. You'll achieve a rich, creamy rice pudding in no time at all!
* A portion of each sale from Amazon.com directly supports our blogs
** Many of these books may be available from your local library. Check it out!