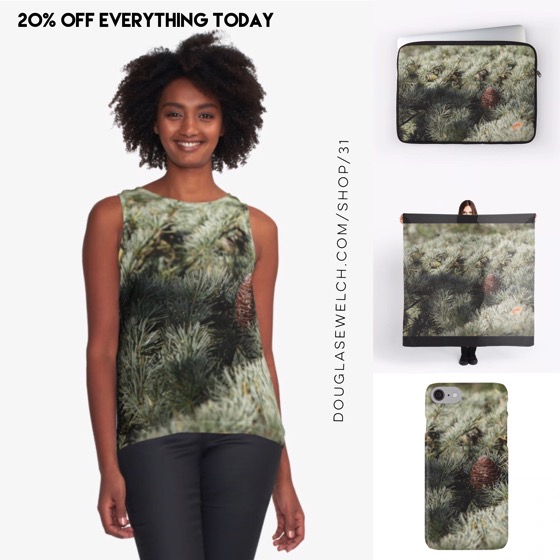 Step in and smell the woods with these tops, scarves, sleeves and cases
I was so taken with these fir trees on a visit to Franklin Canyon, here in Los Angeles, and spent many minutes taking first this composition, then another. The smell, in the warm Summer sun, was intoxicating and took me back to the scattered pine groves I knew as a child.
There is something special about that smell. Something unique and calming and natural. Probably what I was trying to capture in this photo.
Available exclusively from
DouglasEWelch.com/shop
Scarf Features
Large 55" square
Full print is visible on the front and reverse
Microfiber polyester with a slightly transparent effect
Hand wash only. Do not dry clean or tumble dry.