Linen Kitchen Apron from Sur La Table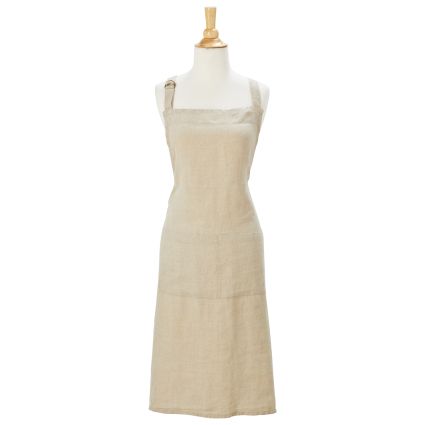 I don't often shop at Sur La Table as there isn't one very close to me and frankly, it is a dangerous store for me. Too much neat stuff and most that is a bit pricey. That said, I found this apron when I was browsing through a new outlet that opened near me recently and it was a great deal at 50% off. This online price looks to be even lower at $14.99.
I had been looking for a new apron as I really need to be better about not ruining my work clothes when I dive right into cooking at home. Popping oil can quickly ruing a knit polo shirts, as I have found out.
This apron is light, comfortable, and adjustable enough to fit my odd shape. The plain linen construction means it can be easily laundered and perhaps even lightly bleached should it need it.
You can get your own directly from Amazon.com, if you don't have a Sur La Table near you. I am really enjoying mine and my clothes should last a lot longer now. 
Previous In the Kitchen items: