100 Proof Black Dirt Apple Jack via Cool Hunting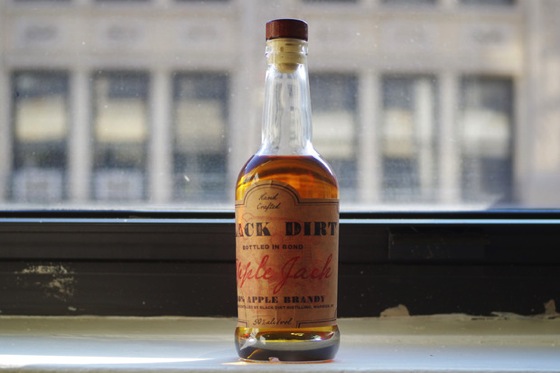 Anyone who's been to Normandy, France or has a solid interest in spirits knows the wonders of Calvados, the high-proof apple brandy that really packs a punch. However, apple brandy happens to be an American tradition, as well. It's known as Apple Jack and, while the ABV is still high, the finish is definitely sweeter. Black Dirt Distilling—named for the Black Dirt region where the distillery is located, which was a hot bed of Apple Jack production prior to Prohibition—produces a small-batch Apple Jack. It's handcrafted on location in upstate NY and made with the state's apples. Though potent and powerful with the first sip, when that initial strong brandy impact recedes, the tongue is left with the richest fresh apple taste—and it lasts long into the next sip and beyond.
---
"Noted" items are particularly good finds from my daily reading which I share via all my social media accounts.