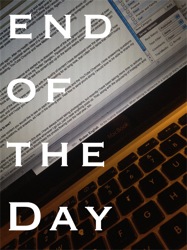 Tonight was our third event in 3 days as we try to wring the most out of our quickly waning summer vacation. We met some friends for dinner and NoHo and then headed over to the Mayflower Club for an evening of old fashioned burlesque entertainment with Doc and Stumpy.
"Doc" is a fellow professor with Rosanne and specializes in the history of comedy and entertainment.
Tonight's show was a step back in time to an era of entertainment that is rarely seen anymore. Comedy and beautiful women combine to make a fun -filled, if adult themed, evening. As old theater hands ourselves, we can really respect the effort involved in mounting a performance like this and the dedication required to a form of theater not much practiced anymore.
It was a fun time and a great experience. I could see getting a group together for an evening at some future performance. This is certainly something we have never seen before and others might be intrigued.
Previously on End of the Day: