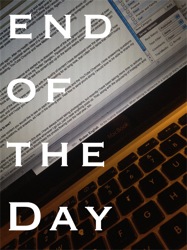 Ifell into heavy work mode today and I don't think I came out of it until dinner time. Then it was back to work until 11pm when it was time to pick up Joe from a party. Yowsa! So much that needed to be done got done, but as always, it reveals much more that also needs to be done.
I haven't been maintaining my Amazon store much over the last few years. I either didn't have much to add to it or I ignored it to handle other tasks. Today, though, I neatened things up a bit, added and removed a few items, updated it with recent links from my blog posts and generally got it back in shape so it might work better for me. A small portion of each Amazon sale goes directly to support the web site, so the more I work on it, the better helps. Even so, as I am sure you know, we don't always do what is best of us when caught up in the risk of life and work.
I plan on expanding the items in the bookstore with items I mention in my blog posts and social media accounts. This should mean a constant flow of new — and hopefully, interesting links.
Photography
I am also continuing to update and make better use of my extensive photography archive. I have taken thousands of photos since I switched to digital photography and I like to share those from my archive that are still somewhat special to me. I am also using older photos as fodder for Instagram posts. Waterlogue watercolor transformations and as visuals for various blog posts, including many in this End of the Day series.
You can most of my photographs by checking out my Flickr Photostream and Albums. I have been uploading my photos there since 2004 and even uploaded some older photos — even those from my film days — when I wanted to share them.
To see the older photos, scroll to the bottom of that page and hit the highest page listed. I see that as of today, I have over 10,000 photos posted there. You can also select the Albums link at the top of the page to gain a little more organization for your browsing.
If Instagram is more of your thing, you can follow me at http://instagram.com/douglaswelch or using the Instagram App on your iOS or Android device.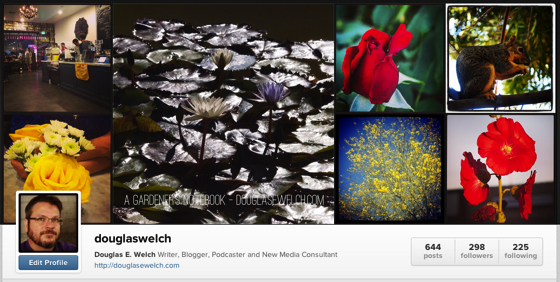 Finally, I try to meet everyone on their own home field, so if you are a Pinterest user and make it your social media base, you can also follow me over there. I enjoy using Pinterest myself and so I have made a point of constantly adding items — both of my own creation and from others — to my Pinterest boards. On Pinterest, you can follow just those boards that match you areas of interesting — Gardening, Technology, Photography, etc — instead of trying to consume everything I put out there.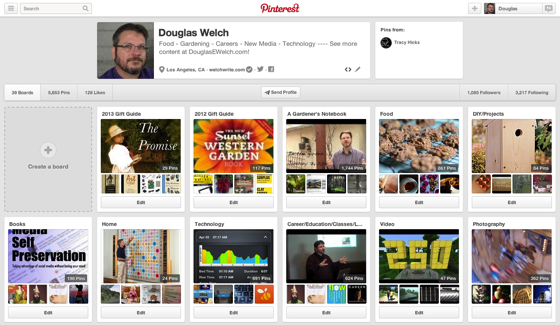 Now that I have more time to focus on these parts of my online presence and life, I hope to expand on these collections and more. Select the ones that have the most value to me and be sure to share your collections with me, too. Often the best things I share with my followers come from my friends and those I follow on social media. Show me your best and I will pass it along.
Previously on End of the Day: