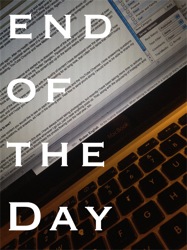 Since Joseph has become interested in theater and musicals, It has all of us thinking about theater again. iTunes Radio has a Broadway Musicals channel which has reminded me of a lot of shows I like (and a few I dislike). It is always fun to revisit these shows again, even after many years. I did a lot of theater in high school and college, so I have done a good number of shows and I have seen even more. This gave me the impetus to link to a few of my favorite shows from years past.
This was the first Broadway touring show I ever saw. Our high school made a trip to the Hanna Theater in Downtown Cleveland, Ohio. While I was totally unfamiliar with the realities of auditing and acting in New York, the show blew me away. One big impact came from the full orchestra for the show. To this day, the sound of a full orchestra for either musicals or classical music pieces touches a special part of my heart. Stick with this Broadway Cast album. I wasn't that impressed with the movie, as much as I really WANTED to like it.
I performed in this show, outdoors, in my small Ohio hometown — often in the rain — and it leaves and impact on me to this day. Snippets of music easily float back into my memory. I only played a small part, but the music spoke to me deeply. The story is a quirky, Romeo and Juliet-like tale with a much happier ending and lots of childish and childlike behavior. Jerry Orbach (yes, that Law & Order Jerry Orback) appears as El Gallo in this original recording.
Rosanne introduced me to this show in college. She had seen it on a whirlwind 7show/6days high school trip to New York. Again the music and the story captivate me. I would have loved to play Barnum, but my time for that is past, fortunately — like many other roles — including Sweeney Todd. (Pout) Barnum isn't performed much these days, but I think the story is certainly high school appropriate, the circus acts provide a lot of opportunity to get sports kids involved in the show and the large number of featured roles, each with their own song, gives everyone a chance to shine.
I have more favorite shows, but I'll stop here for now. I think i'll revisit this theme in future End of the Day posts.
Previously on End of the Day: