Raspberry Poppy Seed Bread from Bake at 350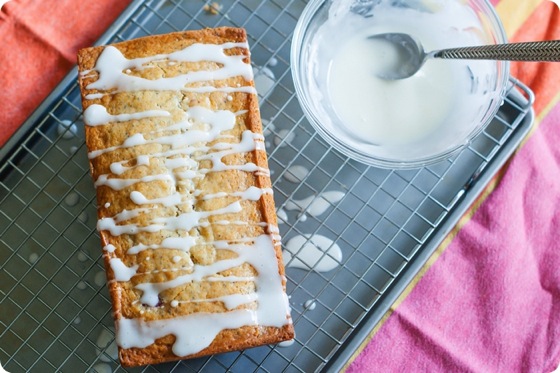 I try *not* to bake quick breads often because I love them so much. My muffin top should probably be referred to as a "quick bread" top.
Mr. E will tell you, I've had a long standing love affair with Starbucks pumpkin loaf. He seems ok with it.
raspberry poppy seed bread with lemon glaze from @bakeat350 and @imperialsugar
Sometimes the call of the quick bread is too strong and it must be answered. Such is the case today.
This Raspberry Poppy Seed Bread is sweet, moist, studded with crunchy poppy seeds, and tart raspberries. It's topped off with a simple lemon glaze.
---
 "Noted" items are particularly good finds from my daily reading which I share via all my social media accounts.