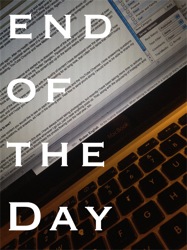 I am writing a bit bleary-eyed tonight after a long day out with a rotten drive home. I have always known I was not really cut out to live in Los Angeles, but I think I have done my best to survive and thrive here. That said, traffic –especially bad traffic — is my kryptonite. It can turn me into a blubbering idiot after an hour or so and today was one of those days.
We had a great time visiting the Southern California Spring Garden Show down in Costa Mesa, today (Free, runs through Sunday). The trip down was relatively uneventful, but coming home there was some big mess in the Sepulveda Pass that brought everything to a complete halt. I was so tired when I got home I ended up sleeping for  and hour and a half just to recover. It really knocked me out. Thank goodness I have developed a life where I don't have to commute, but I did do it for many years. Looking back, I am not sure how I didn't go completely mad at the time. Enough about the traffic, though. That is something that will always be with us and can only be survived. 
California Poppy – More photos and video coming soon!
This was our 3rd visit to the Southern California Spring Garden Show and it has always been an enjoyable way to spend the day. I can't offer hard numbers, but the show seemed a bit smaller this year, than in the past. The show gardens were also not quite as dramatic as those we have seen in previous years. That said, there are lots of vendors and lots of plants to peruse and buy. I spent the entire day shooting photos and video which I will edit and release in the next few days. It was a great meditative time looking how the light caught the plants and flowers, how the people moved and mingled and the exercise of walking the entire show certainly didn't hurt, either. Check out the show this weekend, if you get a chance. it is free, which makes it an even better deal.
This is the weekend of events for us. Rosanne and Joe are off to a BotBall robotics competition at USC tomorrow, but I am begging off to get some work done (the aforementioned photos and video, gardening, etc.) and also to recover a bit of my energy from today. Sunday looks to be a simple day, but then Monday Spring Break is over and everyone is back to work full time as the semester starts its downward trajectory to a Summer landing. It should make the next few months very, very interesting. (LAUGH)
Previously on End of the Day: