DON'T forget the humble
plants in your garden ;
the wall-flowers, forget-me-
nots, scillas and others, which
can be lifted and forced gently,
just as well as lilacs and
azaleas, to brighten your
rooms in early Spring.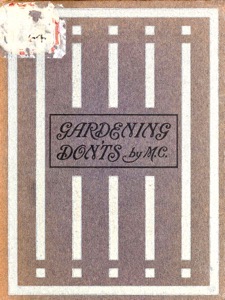 Read and Download the entire book from Archive.org
---
* A portion of each sale from Amazon.com directly supports our blogs
** Many of these books may be available from your local library. Check it out!