DON'T (no matter how
much you may wish
them to grow there) put any
plants in a spot where they
will not be happy.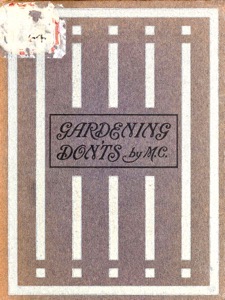 Read and Download the entire book from Archive.org
---
* A portion of each sale from Amazon.com directly supports our blogs
** Many of these books may be available from your local library. Check it out!