In the garden…October 25, 2016: Planting Garlic from A Gardener's Notebook [Video] (2:33)
Podcast: Play in new window | Download
Subscribe: Apple Podcasts | RSS
In the garden…October 25, 2016: Planting Garlic from A Gardener's Notebook
In this episode:
 I take a few minutes to get our garlic into its container home. We had some success with garlic last year, and I hope that getting it into the ground at the proper time will make it even better.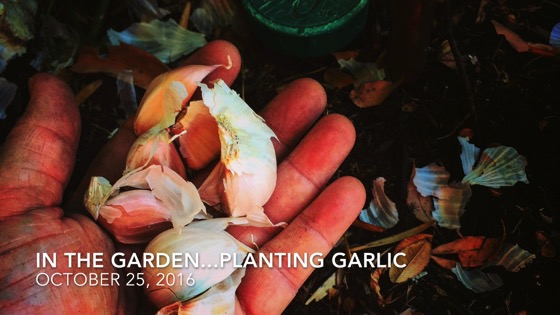 Music: "Rainbows" by Kevin MacLeod (http://incompetech.com)
Help Support A Gardener' Notebook!
Comments are closed.