Video: Hummingbird at Feeder, Van Nuys, CA
Podcast: Play in new window | Download
Subscribe: Apple Podcasts | RSS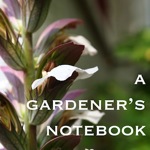 ---
Please Like this video and/or subscribe to my channel on YouTube.
Your likes and subscriptions directly reflect how many other viewers are suggested this video.
Subscribe to my YouTube Channel
---
Enjoy this post? Consider a donation via PayPal to support more garden posts, podcasts and videos!
Comments are closed.