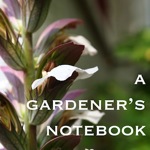 We were out in the Palm Springs area visiting family as we usually do over the Thanksgiving holiday. The first time we visited Sunnylands in Rancho Mirage, California, I concentrated on the overall picture of the gardens, with its geometric plantings of succulents. On this trip, I got up close and personal with the plants, exploring the small and subtle shapes and colors of the plants.
Watch the photo montage from my first visit here, In the garden…Sunnylands Center & Gardens in Rancho Mirage, California 
The grounds now feature this new visitor center and beautiful gardens which act as the gateway to the tour of their home, a showpiece of modern architecture and host to American Presidents, foreign dignitaries and celebrities. The Center and Gardens are free to visit, while the tour of the home is $35 and available by appointment only.
To see the high-resolution photos from this video, visit this Flickr Set
Check out what was happening in the garden a year ago: "In the garden…November 24, 2012 – Daffodils Part 2 of 3 – Only 25 more to go! "
Check out my collection of gardening essays, "From A Gardener's Notebook" now available as a Kindle eBook. (You don't need a Kindle to read it, though. Read it on your PC, Link: http://j.mp/fagnbook
Watch all past episodes of "In the garden…" in this YouTube Playlist
---
Please Like this video and/or subscribe to my channel on YouTube.
Your likes and subscriptions directly reflect how many other viewers are suggested this video.
"In the garden…" is a series for A Gardener's Notebook highlighting what is happening in my garden, my friend's gardens and California gardens throughout the seasons.
Podcast: Play in new window | Download
Subscribe: RSS