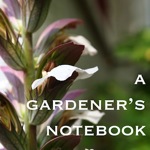 Silent footage of the Cooper's Hawk (Accipiter cooperii) taken September 26, 2013 in the San Fernando Valley of Los Angeles, California.
Previous footage of the Cooper's Hawk can be found here
Music: "Tranquility" by Kevin MacLeod (http://incompetech.com) under Creative Commons License
Watch more wildlife videos in this YouTube Playlist
---
Please Like this video and/or subscribe to my channel on YouTube.
Your likes and subscriptions directly reflect how many other viewers are suggested this video.
"In the garden…" is a series for A Gardener's Notebook highlighting what is happening in my garden, my friend's gardens and California gardens throughout the seasons.
Podcast: Play in new window | Download
Subscribe: RSS