Elsewhere: SproutRobot.com – Enter Zip and receive planting ideas for your zone and date
I came across this site via a post on Pinterest.com — a great place to find new ideas.
SproutRobot.com allows you to enter your zip code and then receive info on what can be planted now in your are and how to do it. Great way to get some timely reminders of what you could be doing in your garden right now.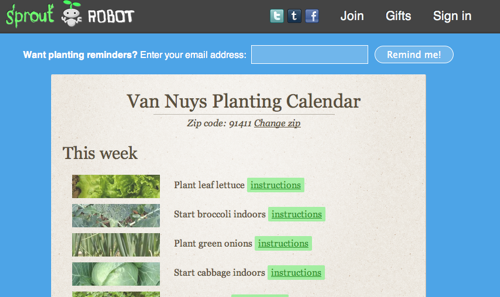 Comments are closed.